The "headscarf revolutionaries": fighting for safety at sea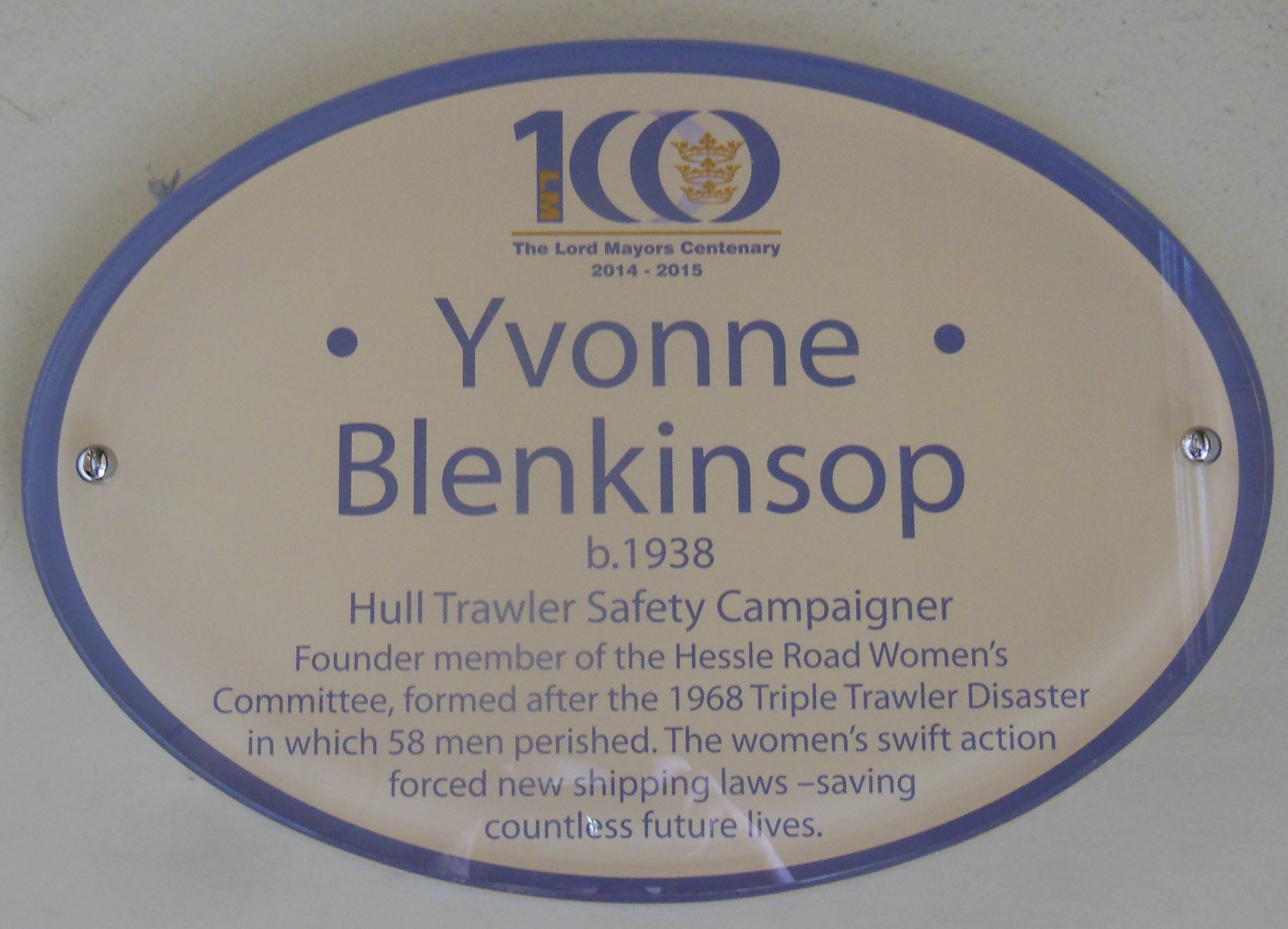 Clare Wilkins, Nottingham Socialist Party
Yvonne Marie Blenkinsop, the last survivor of four 'headscarf revolutionaries', fishing workers and trawler family members, who led a campaign for trawler safety in Hull in 1968, died on April 24 in the age of eighty-three.
Two trawlers were lost in dangerous Icelandic waters in January 1968 – St Romanus and Kingston Peridot, each with 20 lives lost. Lilian Belocca decided this was the final straw for the Hessle Road fishing community. Safety measures were needed, including ships not leaving port undermanned and radio operators on all ships. Early in the campaign, the Ross Cleveland sank with nineteen lives lost. The shock of the triple trawler tragedy galvanized the campaign.
The women attended mass meetings and got 10,000 signatures on a petition in ten days. They marched on the docks, picketed and stormed the offices of businesses in the fishing industry when bosses refused to meet them. They tried to physically stop ships sailing without a radio operator.
They were told that they were interfering in "men's affairs". Lilian received death threats and was blacklisted. Marie was punched in the face in a restaurant. But the men were at sea for three weeks or more at a time, and would lose their jobs or not be chosen for the crews if they campaigned while ashore.
Leaders of the Transport and General Workers' Union (TGWU) declined the women's request to speak at its conference. But they burst into the conference room to demand to be heard. Delegates supported the call for women to speak out, and the conference voted that they should be supported.
Lilian threatened to picket Prime Minister Harold Wilson's house if he did not meet them. He did so, along with the minister of the chamber of commerce, the officers of the TGWU and the bosses of the fishing industry.
Activists secured 88 ship safety measures, including fully and better trained crews, and companion ships with medics accompanying each shipment, saving thousands of lives.
Safety at sea and worker conditions are currently in the headlines with the sacking of 800 P&O workers and their replacement with lower paid temps. Vessels have been prevented from leaving port after failing Maritime Agency and Coastguard safety inspections, and on April 26 a P&O ferry drifted off Larne in the Irish Sea for several hours.
The campaign of the headscarf revolutionaries is a source of inspiration and a lesson in campaigning and in the role of women in the workers' struggle. It can illuminate current and future struggles.