The brave Indian revolutionaries who were born and lived in Pune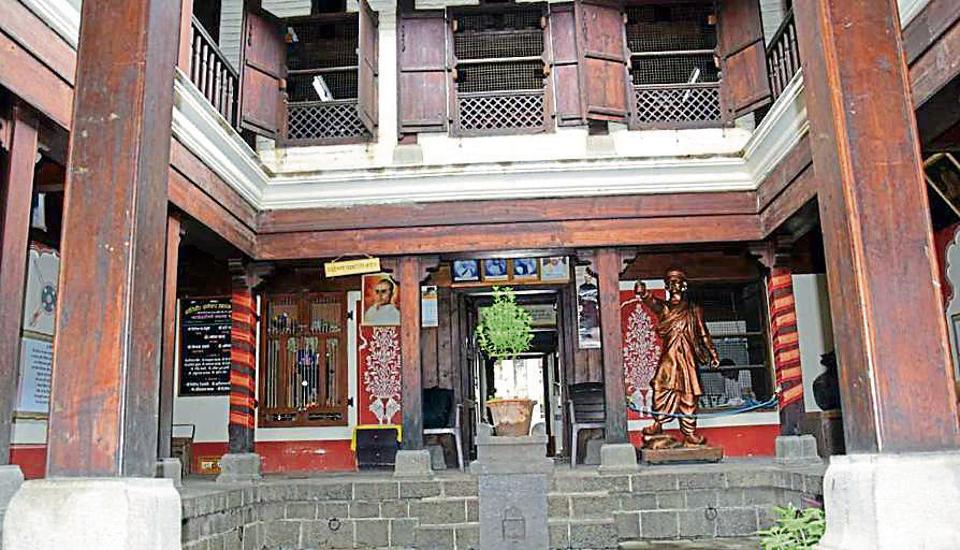 Chaphekar Wada is the residence of the Chapekar brothers. The four freedom fighters – Damodar Hari Chapekar, Balkrishna Hari Chapekar and Vasudev Hari Chapekar were hanged in Pune for killing British civil servant Walter Charles Rand on June 22, 1897.
Until 1997, the state of the AMA was deteriorating. Then a Chaphekar Smarak Samiti was formed for the reconstruction of the wada. Construction and development began and in April 2005 the wada was restored to its former glory.
The Municipality of Pimpri-Chinchwad and Chaphekar Smarak Samiti contributed to the reconstruction of the wada. The Chapekar brothers belonged to Poona in Maharashtra and under the influence of Lokmanya Tilak they engaged in revolutionary activities.
On June 22, 1897, the three brothers set out to kill the British officer Walter Charles Rand who had handled the plague in Pune in a very crude manner. A plan was hatched, but due to a slight misunderstanding in the codes, another policeman Lt. Charles Ayrest was shot dead by Balkrishna Chapekar.
However, Damodar Chapekar then shot Rand down on Ganeshkhind's route. Eventually Damodar, his brothers and their friend Mahadev Ranade were captured and hanged. The third Chapekar brother, Vasudeva, then killed Ganesh Shankar Dravid, the man who helped the British arrest Damodar and Balkrishna.
The Chapekar brothers received little formal education, but in the company of freedom fighters they heard kirtans, traveled and attended the darbar of great princes and met eminent scholars; all sources of knowledge much more rewarding than a few exams taken at school.
Chapekar Smarak Samiti (CSS), a memorial to the brothers located next to the wada Chapekar in Chinchwadgaon, is under construction along with a museum about the revolutionaries.
Chaphekar Wada
What to see * Devghar directed by Hari Chaphekar Father of Damodar Chaphekar
* Pictorial representation of the life of the Chaphekar brothers
* Swords used by various freedom fighters
* Weapons used by freedom fighters
How to reach
* Chichwadgaon, Ram Mandir Ali.
* 2.5 km from Chinchwad Railway Station