Shaheed Bhagat Singh, the freedom fighter everyone loves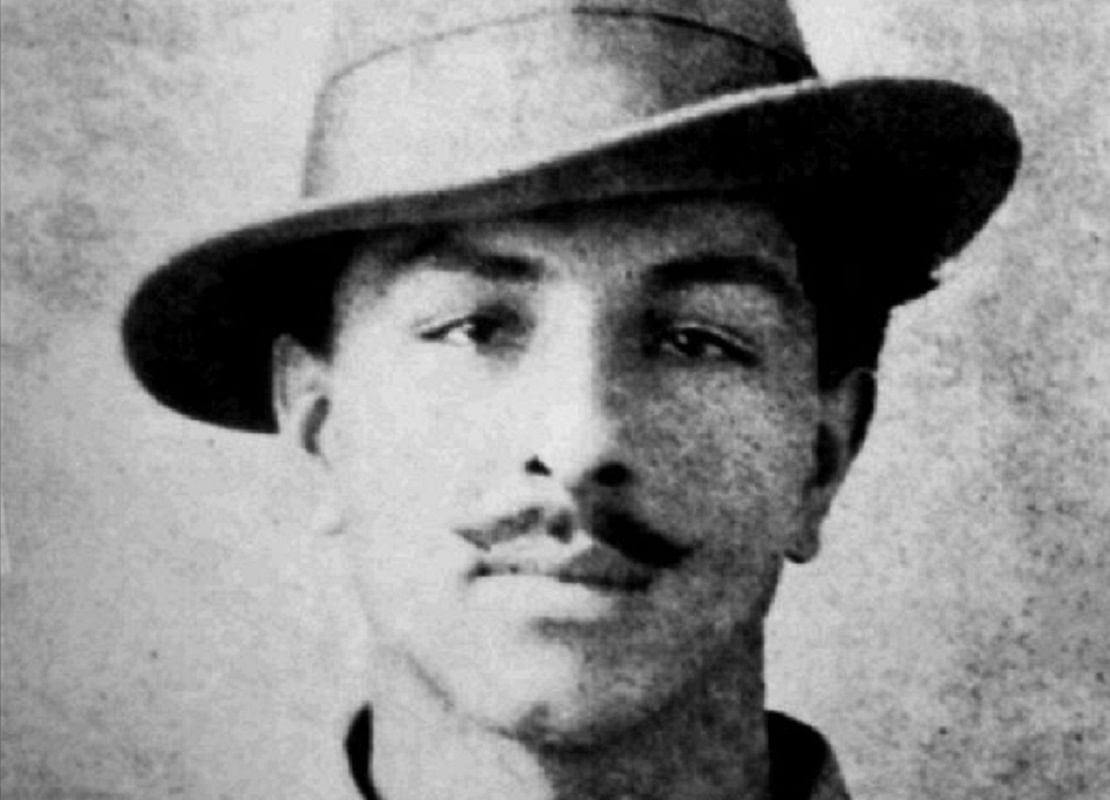 New Delhi: Shaheed Bhagat Singh is one of the few personalities in India's freedom struggle celebrated today by all sides of the political spectrum.
The left celebrates its socialist ideology, the right its patriotism and nationalism, while Congress recognizes the revolutionaries' contribution to the movement without necessarily agreeing with their methods.
---
Read also : Savitribai Phule's birth anniversary has already been referred to as the second Teacher's Day in India
---
The day of his martyrdom (Shaheedi Diwas, March 23, 1931) as well as that of his birth (September 28, 1907) are commemorated each year with fervor throughout the country, particularly in northern India.
Birth of a Revolutionary
Bhagat Singh was born to a wealthy Sandhu Jatt family in Banga village of Lyallpur district of Punjab (now Faisalabad district of Pakistan). The family, originally from the village of Khatkar Kalan in Nawanshahr, were heavily influenced by Arya Samaj of Swami Dayanand Saraswati, a Hindu reformist movement that rejects idol worship and does not believe in caste-based discrimination.
His grandfather Arjun Singh was among the few people to whom Swami Dayanand himself gave the sacred thread. As a result, Bhagat Singh, unlike other Sikh children who attended a Khalsa school, went to Dayanand Anglo Vedic (DAV) High School in Lahore. He then studied at the National College in Lahore.
At the age of 16, Bhagat Singh won an essay contest organized by Punjab Hindi Sahitya Sammelan. His essay "The Problem of Punjabi Language and Script" won the award. Later, in prison (1930), he wrote his famous essay "Why I am an atheist".
His revolutionary thoughts put him at odds with his father, and when the latter began to force him into marriage, Bhagat Singh fled to Cawnpore (now Kanpur) at the age of 17.
Socialism
Following the ideas of Italian revolutionaries Giuseppe Mazzini and Giuseppe Garibaldi, the Naujawan Bharat Sabha was established in 1926 and Bhagat Singh became its general secretary.
Bhagat Singh and his peers were convinced that a revolutionary party should have a socialist program and in 1928 they succeeded in changing the name of the Republican Hindustan Association to the Republican Socialist Hindustan Association.
Although he considered Gandhi great, Bhagat Singh, like most other revolutionaries, was disappointed in his nonviolent ideology. The flashpoint of their separation from the struggle led by Gandhi was the retreat of the non-cooperation movement by the Mahatma after the Chauri Chaura incident in 1922.
Saunders murder and Central Assembly bomb
In 1928, during a protest demonstration, Lahore Police Superintendent James Scott ordered a lathi charge where Lala Lajpat Rai was seriously injured. He then succumbed to his injuries.
To avenge his death, Bhagat Singh, along with Jai Gopal, Rajguru and Chandrashekhar Azad, planned to assassinate Scott, but mistakenly shot his assistant, John Saunders. The next day, the revolutionaries affixed posters taking responsibility for the act.
Even after that, Bhagat Singh managed to stay underground and contribute to the revolutionary movement. Then, on April 8, 1929, he and Batukeshwar Dutt threw a bomb in the Central Assembly Hall in Delhi, which was not intended to kill anyone. He was arrested and imprisoned for the bombing case.
His revolutionary tendencies manifested themselves even in the central prison, when he led a hunger strike which shook the administration. As a result, the government advanced the trial of the Saunders murder case (later known as the Lahore conspiracy case), transferred him to Lahore Central Jail and postponed his imprisonment for the bombing case.
After a long series of trials, Bhagat Singh, Rajguru and Sukhdev were sentenced to death on October 7, 1930 for the murder of Saunders.
On March 23, 1931, 11 hours before the scheduled time, the trio was executed in the central prison of Lahore.
Status of "martyr"
Although he is commonly referred to as 'Shaheed' Bhagat Singh, according to official records he is not a martyr. In a response to an RTI in 2013, the union's home ministry said it had no documents proving Bhagat Singh's "martyrdom". This led then-Prime Minister Dr. Manmohan Singh to say that regardless of official documents, "Bhagat Singh was a martyr in the supreme national cause of independence".
In response to a request for an official list of martyrs to be published, the government of Punjab admitted in May 2018 that it could not confer such a title on Bhagat Singh and his comrades because Article 18 of the Constitution does not does not allow the state to confer a title. .
In January 2018, PJ Kurien, deputy chairman of the Rajya Sabha at the time, called on the government to remove any reference to Bhagat Singh as being a 'revolutionary terrorist', as mentioned in the book'India's struggle for independence' written by the late historian Bipan Chandra and three co-authors, which was part of the history program at the University of Delhi.
---
Read also : Remembering Dadabhai Naoroji, India's Great Old Man on His 193rd Birthday
---
On the anniversary of Bhagat Singh's death in 2018, a museum dedicated to him was opened in his ancestral village Khatkar Kalan in present-day Shaheed Bhagat Singh Nagar district in Punjab.
The Punjab government has also asked the central government to name the new Chandigarh International Airport after Shaheed Bhagat Singh, but the Haryana government, which has a 24.5% stake in the airport, suggested the name of RSS leader Mangal Sein, a former CM MP from Haryana. A final call was not taken on the name.