Russian revolutionaries prepare for post-Putin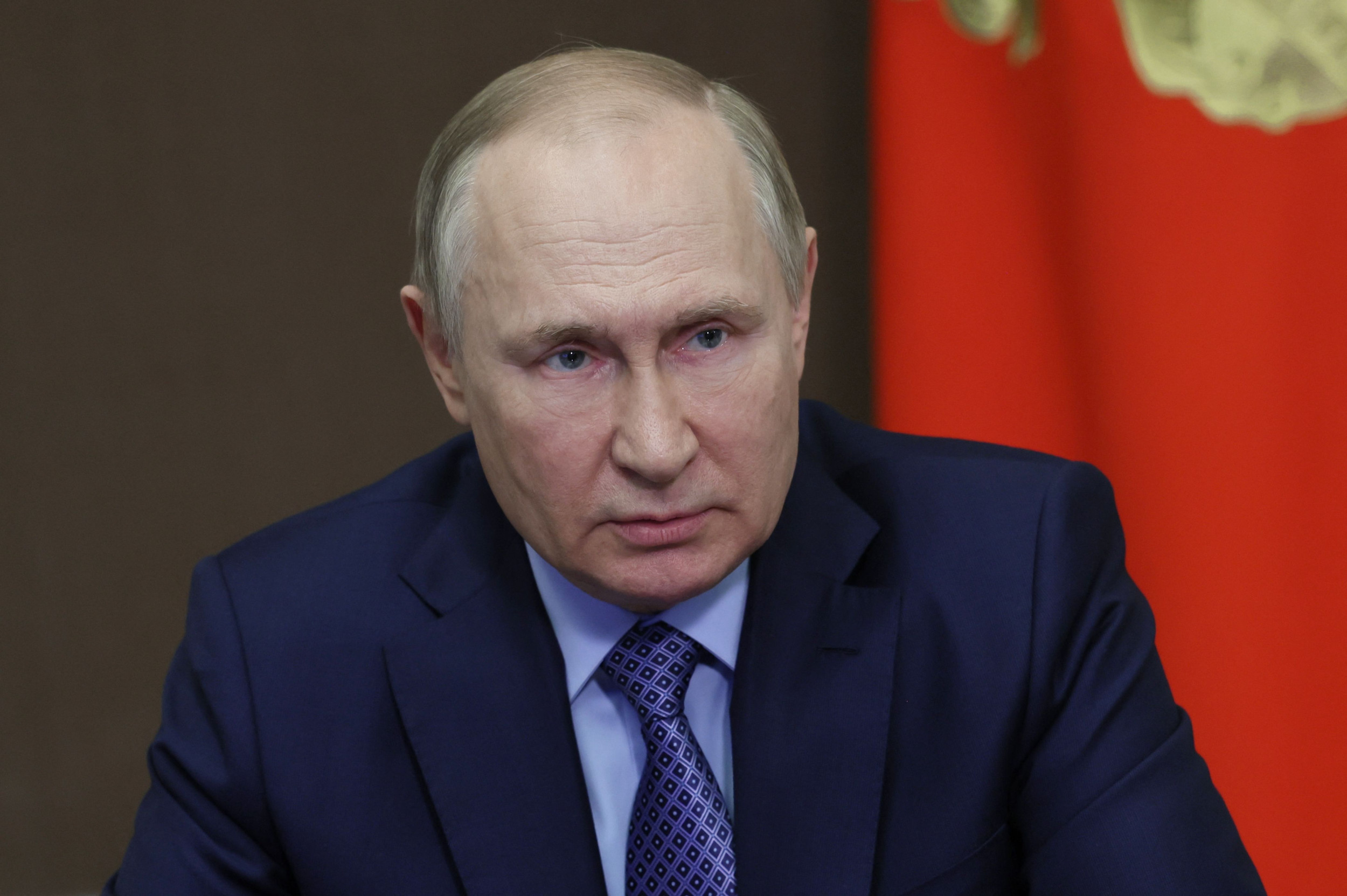 Some 65 former Russian lawmakers are due to meet on Friday for a congress to establish what organizers say will be the first legitimate alternative parliament to Russia's Federal Assembly, which critics say is nothing more than a rubber stamp for President Vladimir Putin.
Russia's first Congress of People's Deputies will open on Friday in Jablonna, a suburb of the Polish capital Warsaw. By Sunday, organizers hope, the new body will have agreed on a draft constitution to guide Russia in a future transition to democracy and elected an executive committee to lobby for international support and recognition.
Moscow's war in Ukraine – now in its ninth month with no end in sight – has galvanized Russia's anti-Putin movement abroad. For some, the conflict in the quagmire signals the beginning of the end of what they see as Putin's kleptocratic neo-imperial regime. Now various potential successor movements are positioning themselves to take the reins.
Ilya Ponomarev, a member of the Russian parliament from 2007 to 2016 and the only MP to have voted against the annexation of Crimea in 2014, is one of the organizers of the congress. Now based in Ukraine, he tells Newsweek the new body hopes to create a roadmap for Russia to follow after Putin's ouster.
The congress, he said, is designed as a big tent event. "We invited everyone," he said. "We're even going to pass a special resolution calling on all the different political groups to join forces and send their representatives… It's an assembly of deputies, and the deputies decide where to go."
"It's not about personalities," he said. "Yes, I was one of the originators of the idea, but I don't intend for this to be my private show…I will really try to influence and present my position. But in the end ultimately, that will be the decision of the majority."
Fellow organizer Mark Feygin, a former Russian lawmaker and human rights lawyer who has represented high profile defenders including punk band Pussy Riot, said Newsweek that he, Ponomarev and former Russian MP Gennady Gudkov are likely to join the executive committee of the congress.
But even within this group there will be differences, he explained from France, where he now lives. "There is no one strategy for interacting with all the different centers of power," Feygin said of advocating for international support – mainly in Ukraine, the European Union, the UK and in the United States – once Congress is formed.
Ponomarev said prominent figures from Ukraine, Poland, Lithuania and the European Parliament were attending the congress to observe. "People are going to watch and watch how it goes. Once we're done, we'll start real discussions and negotiations."
Anna Fotyga, a Polish member of the European Parliament and former foreign minister, is one of the foreign politicians who will be present. Fotyga said Newsweek that broad support for war in Russia requires systemic political change.
"Putin and the Russian parliament lost their legitimacy many years ago, not only with stolen elections, but also with fake constitutional referendums," she said. "These people and this system have no future.
"But this cannot be changed without an active role from the Russians themselves. I am happy that there is finally a movement ready to take on this responsibility. There is a long way to go, but it is good to be ready when the time comes."
The international scope of the congress will begin in earnest after this weekend's plenary. But convincing foreign governments to drop official recognition of Russia's Federal Assembly is an ambitious goal, even with the Kremlin's war on Ukraine.
Moscow would likely view such a step as a serious escalation of a conflict, which Western leaders already fear could escalate into a broader confrontation with Russia.
Fotyga, however, said that "a credible, organized opposition in Russia as such does not exist…the future leaders of democratic Russia should be found among individuals who openly oppose war".
"I'm cautiously optimistic," Feygin said. "I always want to see how it unfolds and take it one step at a time."
Ponomarev has recently made headlines for his involvement with Russia's Freedom Legion, a volunteer unit fighting alongside Ukrainian forces, and his claimed work with the National Resistance Army (NRA). known and, according to some observers, manufactured. claimed responsibility for attacks inside Russia, including the assassination of far-right ideologue Darya Dugina.
Ponomarev's advocacy for the NRA drew criticism from other opposition leaders. Chess champion and pro-democracy activist Garry Kasparov told the Kyiv Post the NRA is "fake" and accused Ponomarev of "using it to advertise his own agenda".
Kasparov is among the most prominent anti-Putin figures campaigning for the revolution, alongside imprisoned anti-corruption campaigner Alexei Navalny and oligarch-turned-dissident Mikhail Khodorkovsky.
In August, Kasparov and Khodorkovsky led the latest iteration of the Free Russia Congress in Vilnius, Lithuania, seeking to establish cooperation between the anti-Putin Russian diaspora and Western organizations and governments.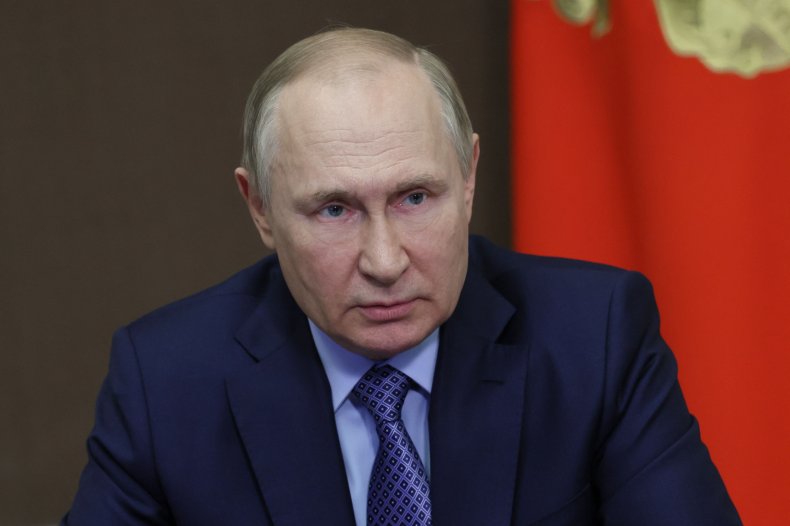 Navalny's team, meanwhile, continues to push for the politician's release while guiding international sanctions against key Kremlin figures and working on Navalny's vision of a future Russian parliamentary republic.
Pomomarev said Newsweek that the Jablonna congress is open to all opposition currents whatever their apprehensions. "They can come and join in and present their concepts and opinions," he said of MPs lining up with other opposition leaders. "If the majority is on their side, they will win."
Ponomarev said lawmakers aligned with Navalny, Kasparov and Khodorkovsky will all attend, as will some of Navalny's regional coordinators. Navalny's top team, however, won't.
"Ponomarev is a well-known thug," Navalny chief of staff Leonid Volkov said. Newsweek, suggesting the former is an "ally" of former Putin adviser Vladislav Surkov, who is currently under house arrest. Ponomarev previously distanced himself from Surkov, with whom he worked while working on a government project for President Dmitry Medvedev.
"He's not an opposition politician at all," Volkov said of Ponomarev, adding that Navalny's network of regional coordinators was disbanded in 2021.
Ponomarev said he is confident that the congress will overcome ideological differences and agree on "the most critical documents", namely the body's founding declaration and an act of resistance setting out anti-Kremlin methods – including the armed violence – what the body would support and what it would denounce.
The competition of ideas and organizations can rekindle long-term tensions. "Navalny's side always said I was an FSB agent, and the majority of their people now say I'm a Ukrainian agent," Ponomarev said. "There are a lot of very funny debates on social media about who I am the agent for."
Some opposition figures will not see the weekend congress as legitimate. Feygin acknowledged that Congress will need to hold some form of election – perhaps online – to strengthen its standing with the Russian people and opposition, as well as to be able to label Putin's government as illegitimate.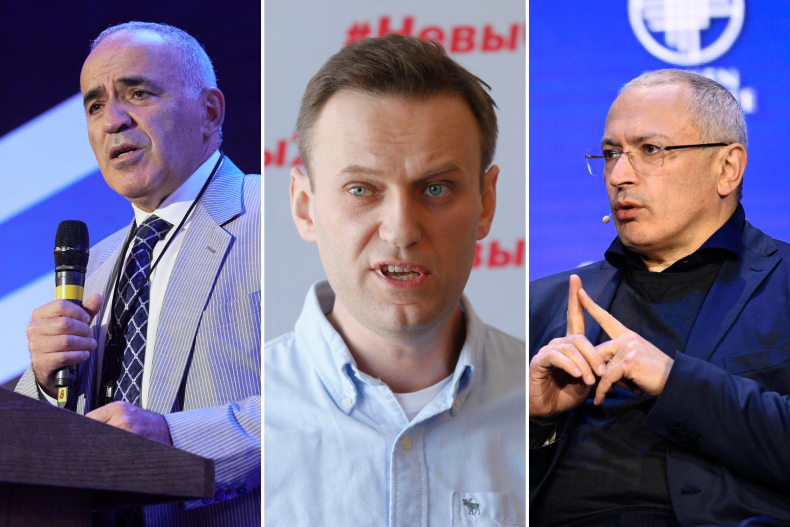 The various opposition movements also cannot and should not be sidelined, Feygin said. "People move from one to another, and there is no strict demarcation," he added.
"We cannot ignore Navalny, who could be a legitimate candidate and a legitimate center of political power…unfortunately he is in jail right now," Feygin said. Navalny's networks "are more aligned with our goals because they target inside Russia," he added.
Kasparov and his colleagues at the Free Russia Congress, Feygin said, are focused on organizing overseas. "They don't really target internal Russian politics and processes," he said, though he said they could prove useful in building closer ties with influential foreign leaders and groups. . Newsweek contacted Kasparov's team for comment.
"Our agenda is to find a way to bring about change in Russia now," Feygin said. "We don't wait for the future. We don't sit on the sidelines and talk about it and then wait for the right moment to come back to Russia when things change… We focus on how we do it today' today. So that's the main difference between us."
Armed resistance, he said, is leverage. "Our organization will at some point also have to have military or force representation, because not everything can be resolved politically alone," Feygin said.
Ponomarev said he works closely with a variety of violent grassroots resistance in Russia, as well as volunteers fighting in Ukraine who see themselves as the vanguard of the new Russian revolution.
Ponomarev said the congress will exist in a "different dimension" from grassroots resistance groups in Russia – whether armed or peaceful – and Russian volunteer military units fighting alongside Ukrainian armed forces. But Caesar, the nom de guerre of a member and spokesman of the Legion for the Freedom of Russia, which fights in Ukraine, could be directly implicated by the end of the congress.
"I would propose to elect him to the executive committee of the congress," Ponomarev said of Caesar, who is fighting alongside Ukrainian forces and is expected to attend the congress remotely. "I very much hope that Congress will support my proposal."
"We are not against working with these groups, so we will work with them at different stages," Feygin said. "We should probably put more emphasis on building internal resistance and supporting internal organized groups within Russia," he added.
"They are weak but they exist now and they need help."