Mohler warns: LGBT 'moral revolutionaries' will force Christians to kneel or lose their jobs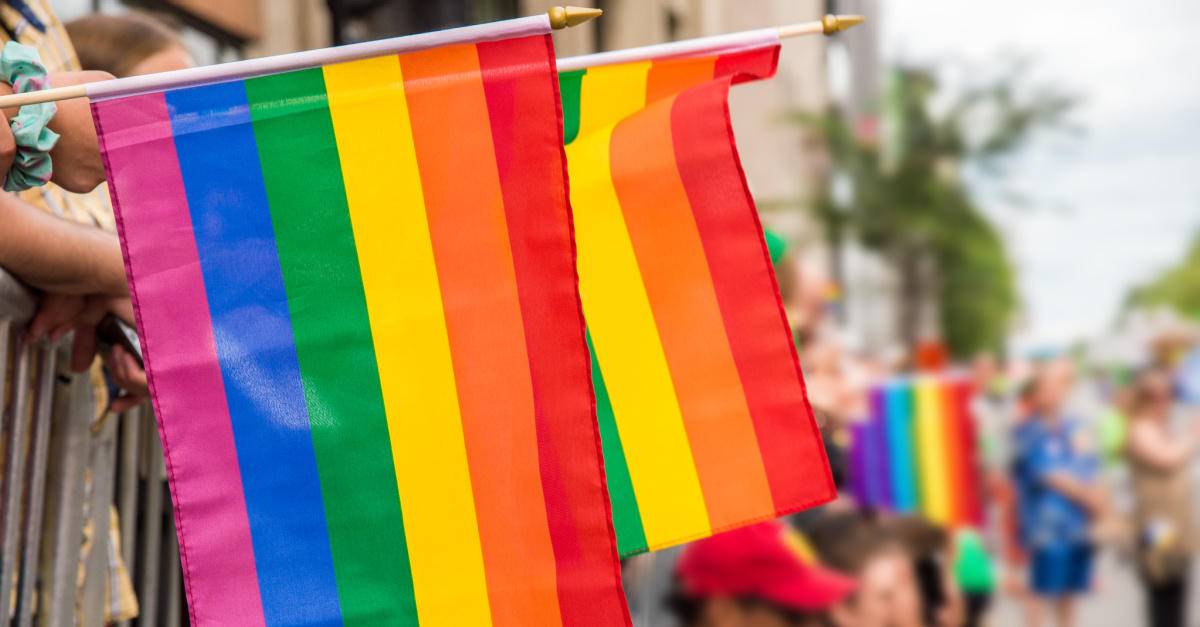 Theologian Albert Mohler warns Christians that a rapidly changing culture on the issue of LGBT ideology will force them to make difficult decisions that could have life-altering consequences, including losing a job.
Speaking on his podcast The briefing, Mohler addressed the news of five Tampa Bay Rays pitchers who refused to wear LGBT Pride hats and jerseys because of their Christian beliefs. Mohler then read from a New York Times story criticizing players who ran under the headline, "Attempted inclusion proves more work needs to be done." The story approvingly quotes author Andrew Maraniss saying, "This is not something you should be able to unsubscribe from."
Society, Mohler warned, wants Christians to affirm LGBT pride — and not simply condone its existence.
Christians who "live faithfully," he said, could face consequences.
"People are going to lose their jobs. They already are. People are going to lose educational opportunities. They are already. Most of us as Christians are going to lose our social status. We already are. ", did he declare. "And besides, you could lose the ability to be a pitcher for a Major League Baseball team. And it's not going to be about whether you're a good pitcher; it's about whether you whether or not you are ready to send the message, contrary to Christian scripture, of moral revolution."
Mohler called it a "head-on collision" in worldviews between what the Bible teaches and what society — including the Biden administration — promotes. Mohler is president of Southern Baptist Theological Seminary in Louisville, Ky.
"These players weren't saying they didn't want LGBTQ fans to come to the game," Mohler said. "…They just said, 'We can't put on our bodies an advertisement for something that we believe is morally wrong, based on our Christian beliefs.' ""
For this simple position, Mohler said, the players were widely condemned.
"The players were quick to recognize that people are people and all fans are welcome," Mohler said. "They simply refused, based on their own religious convictions, to give positive publicity to what they believe to be a sin, and not just a sin, but something that is detrimental to human flourishing."
The "moral revolutionaries" who promote Pride Month, Mohler said, want to force people to affirm it.
"You can see exactly what they're trying to do. Company by company they're saying, 'No, it's not enough that you allow and accept that the person working next to you will have a Pride flag. No, you have to put a Pride flag on your desk. This is a real challenge for many employees of large American companies or, for that matter, probably also for smaller American companies."
Mohler acknowledged that a growing number of companies are promoting Pride Month.
"It's not bad for you to work for a company that has pro-gay policies," he said. "It's not right for you to work for a company that requires you to endorse them, to make a moral statement of agreement and solidarity with that moral judgment. It's not wrong for you to participate in many areas of the economy, where, frankly, you don't really have a choice if you want a cup of coffee at the airport, what's wrong is that, for example, you're given a cup with a message and be told, "You have to wear this cup And you have to join this message.
"The positive statement is a line," Mohler said. "It's a line we're all going to have to learn to discern. It's one thing to walk into a store that has a Pride sticker on the door because you need to get a part to repair your device. is another thing for you to have to wear the sticker.That's the big distinction.
Related:
Rays baseball players refuse to wear Gay Pride uniforms: 'We believe in Jesus'
Photo credit: ©Getty Images/Marc Bruxelle/EyeEm
---
Michael Foust has covered the intersection of faith and current affairs for 20 years. His stories have appeared in the Baptist Press, Christianity today, The Christian Post, the Sheet-Chronicle, the Toronto Star and the Knoxville News-Sentinel.