Memories of Freedom Fighter Alluri Lose Battle Against Government 'Apathy' | Vijayawada News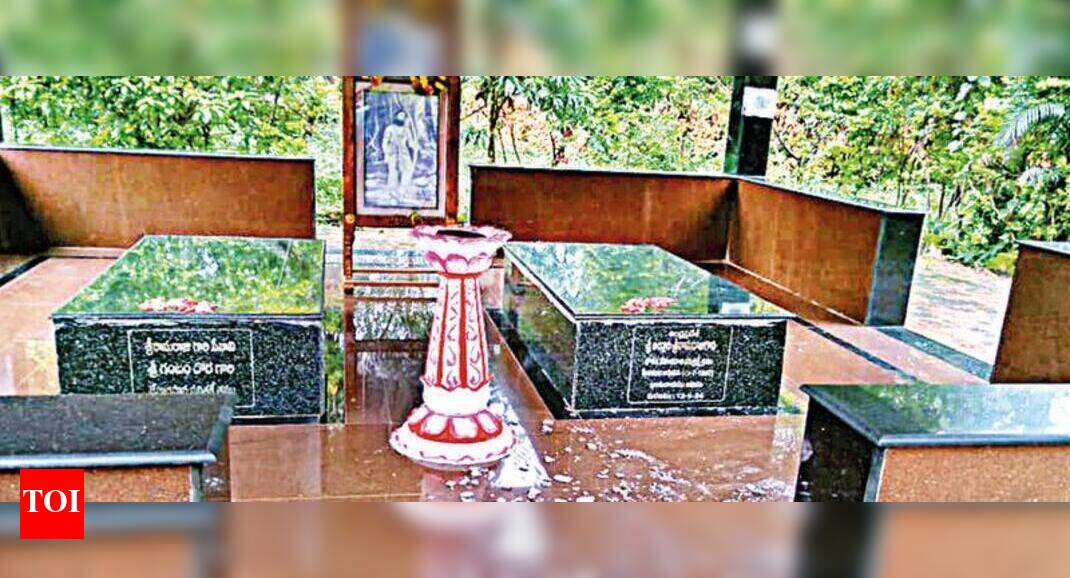 Visakhapatnam: The Memorial Park of Revolutionary Freedom Fighter Alluri Seeta Rama Raju is in a dilapidated state. The situation is also dangerous as the concrete layers of the slab under which the tombs of Alluri and his disciple Gam Gantam Dora lie are crumbling.
State and central governments are planning to establish Alluri Seeta Rama Raju museums and memorial structures in various locations including Lammasingi and Visakhapatnam, but it seems they have forgotten the real place where Alluri fought the British. .
Authorities overlook the memorial structures where Alluri led the armed struggle, including Mampa, Rajendrapalem in Koyyuru Mandal and Krishna Devi Peta in Golugonda Mandal in Visakhapatnam District. The Krishna Devi Peta Alluri Park is the only one among the Alluri memorial structures that attracts tourists. It is therefore high time that representatives of the neighborhood population took action for the overall development of the park.
The concrete layers of the tomb ceilings came off a few days ago. Remember that the ceiling of the park museum collapsed a few months ago. Even after that, authorities took no action to fix it, residents said.
National Founding President Alluri Seeta Rama Raju Yuvajana Sangham, Padala Veerabhadra Rao, has demanded that the government focus on this issue and make the necessary arrangements for the facelift of the park.