Many revolutionaries yet to get credit, government will rectify default: Chief Minister Pramod Sawant Goa | Goa News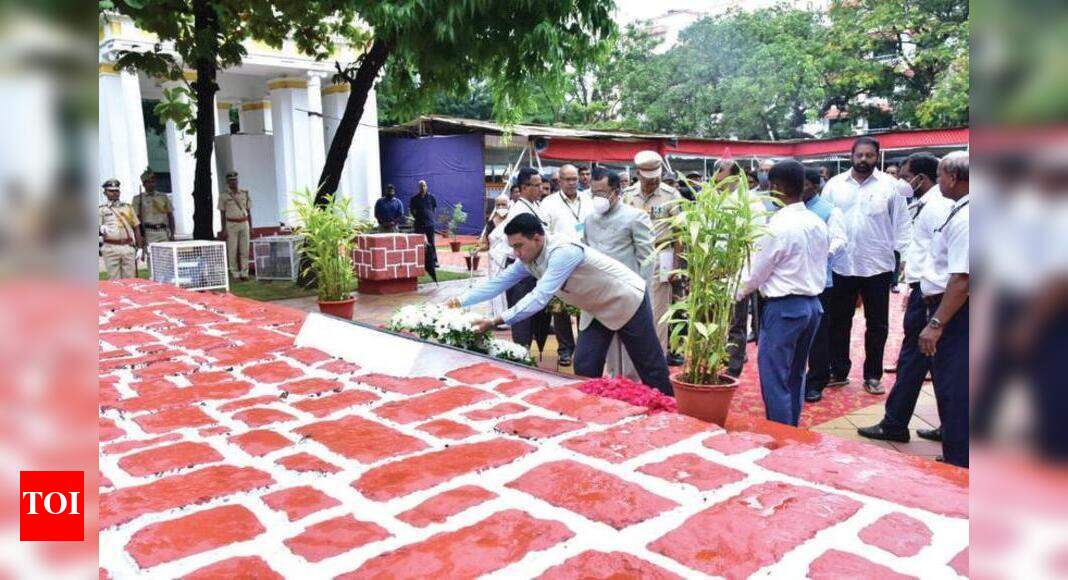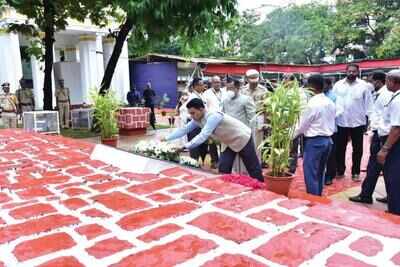 Sawant paid his respects at the Martyrs' Memorial in Panaji on Saturday
PANAJI: Government of Goa is working with the Center to give official recognition to freedom fighters who participated in the freedom struggle of Goa, especially the satyagraha at Patradevi and Karwar in August 1955, Chief Minister said Pramod Sawant during the official Goa Revolution Day ceremony.
Sawant said that many revolutionaries who came from all over India to liberate Goa have not yet been officially recognized as freedom fighters.
"Many freedom fighters who came from all over the country and fought at the borders of Patradevi and Karwar in August 1955 were shot by the Portuguese. 70 of them were martyred that day. Some of them were never registered as freedom fighters, they weren't registered," Sawant said.
In his official speech to commemorate Revolution Day, Sawant said the Goa Home Ministry took note of the lapse and works to recognize these individuals as those who fought for the freedom of Goa.
"As the country celebrates 75 years of independence, we will certainly give them recognition. The Ministry of Home Affairs has taken note of this and will give them recognition as Goan freedom fighters and will try to ensure that they be recognized as national freedom fighters," Sawant said.
"The Home Office has already started correspondence with the Indian government to recognize them as freedom fighters. We will make sure that happens as we celebrate Azadi ka Amrit Mahotsav," Sawant said.
The Chief Minister also announced that the Lohia Maidan in Margao and the Martyrs' Memorial in Patradevi will be completed in the current fiscal year. The Martyrs' Memorial will bear the names of the 70 freedom fighters killed by the Portuguese.
At a reception hosted by the Department of Archives and Archeology later, Sawant praised the efforts of Azad Gomantak Dal, of the National Congress, and also credited Rashtriya Swayamsevak Sangh for his participation in the fight for the freedom of Goa.
PS Governor Sreedharan Pillai, quoting Ram Manohar Lohia, said the 1946 revolution was about fighting for the right to assemble, organize and publish. Pillai also said that Lohia wanted the national language to be duly respected.
The governor also said negativism is not good for democracy. "100% negativism is bad," Pillai said.
FOLLOW US ON SOCIAL NETWORKS
FacebookTwitterinstagramKOO APPYOUTUBE