Maharashtra: Widow of Freedom Fighter, Two Children End Their Days in Vashi for "Financial Problems" and "Injustice" | Navi Mumbai News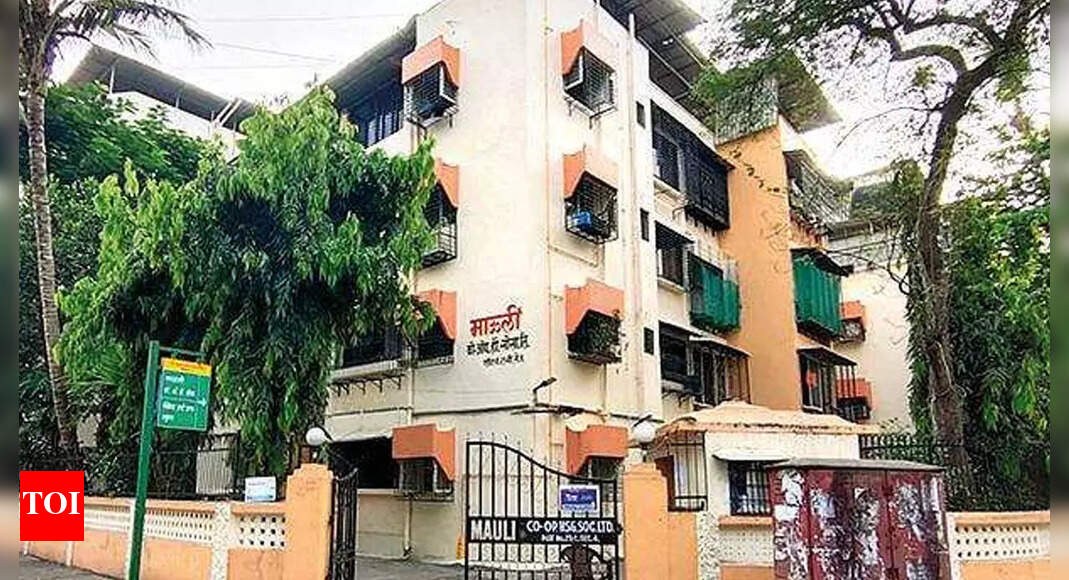 [ad_1]
The Vashi building where the Kamwanis lived
NAVI MUMBAI: Three family members of a freedom fighter ended their lives over "financial problems" by consuming poison at their home in Vashi on Saturday, police said.
A note purportedly signed by the three – Mohini Kamwani (87), his son Dilip (67) and his physically disabled daughter Kanta (63) – states that they were terminating their lives for "injustice".
Earlier, Mohini told the media that her husband, Naraindas Kamwani, participated in the Quit India movement with Gandhiji.
Vashi Police Station Senior Inspector Ramesh Chavan said Dilip called the police control room around 7:30 a.m. on Saturday. "He said that he, his mother and his sister had consumed poison due to financial problems and were feeling unwell. "
Chavan said a few police officers rushed to their home and took them to NMMC Hospital in Vashi. While the daughter died about an hour later, the widow and her son passed away that same evening.
The police officer claimed that Dilip, in his police statement to the hospital, said they had consumed a chemical, rat poison and pills "because they were depressed due to the illness. 'a financial crisis'.
Chavan said he found bottles of a pest control and rat poison chemical in their apartment. "The four-page suicide note says the Supreme Court, High Court, central government and police are responsible" for urging them to take drastic action because they "failed to do them justice in their legal battle." , said Chavan. The note also mentions a loan of Rs 3 lakh in addition to an agreement to sell their apartment.
High Court attorney Vinod Gangwal, who had previously represented the Kamwanis in a legal fight against police harassment, said: "In 2014, I had FIRs filed in court against four senior police officers in Navi Mumbai for the illegal arrest of Mohini and Dilip. "It's shocking that they ended their days when they were tough fighters. I have called for an independent investigation. He said Mohini and his son were arrested in 2012 for threatening to kill themselves if an FIR was not filed against some relatives.
"The Kamwanis were having money and trespassing issues with some of their relatives, but the police were not registering a case," Gangwal said.
FacebookTwitterLinkedinE-mail
[ad_2]