Inspired by his freedom fighter grandfather, Viresh Borkar chose the revolutionary path | Goa News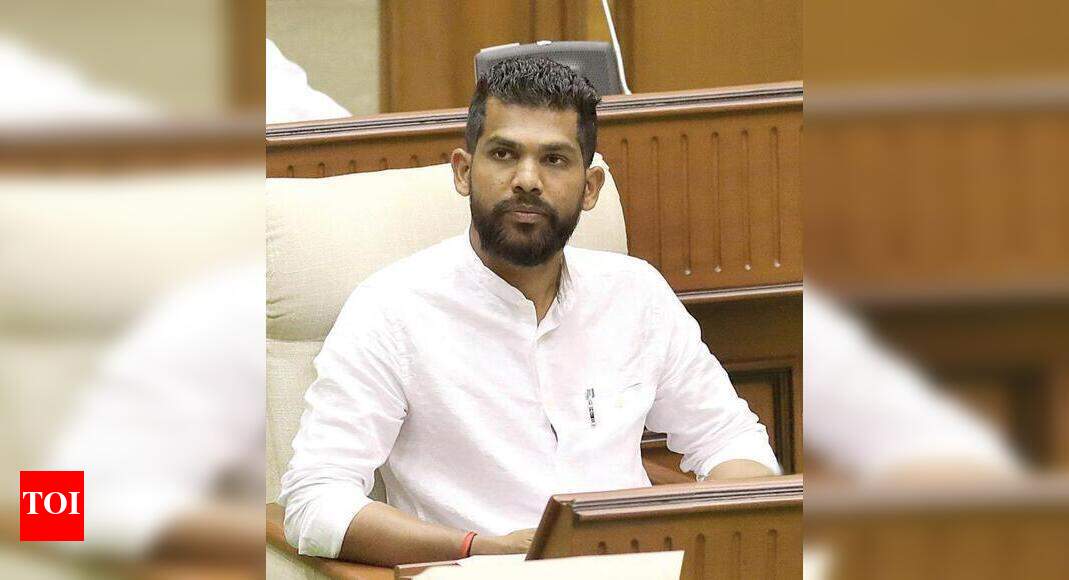 Viresh Borkar was surprised when an old lady from the Zuari district of Goa Velha leaned forward to bless him during the door-to-door campaign.
Now the only MP with assets worth just Rs 8 lakh, unlike the other 39 crorepati lawmakers, Borkar took his blessing and found a note hidden in his hands. It was '100.
Not too far away, another lady did the same, this time handing over `200.
While door-to-door political campaigns see candidates luring voters with cash and in-kind gifts, the opposite is happening with the Revolutionary Goans (RG) party candidate in St Andre.
"People have joined hands in this fight for the identity of Goa," said the youngest MP since the election of Mauvin Godinho (25) and Victor Gonsalves (27) in 1989. regions here didn't even have water.
Borkar, 28, proved to be the biggest achievement in last month's election when he defeated four-time provincial deputy and former sports minister Francisco Silveira. It was a stunning victory that helped RG open his account.
"We were all dismissed as Facebook heroes who wouldn't get more than 300 votes," said Borkar, who garnered 5,395 votes.
Born and raised in Neura, Borkar was like any teenager, eager to become a businessman in order to earn enough money to lead a comfortable life.
After dropping out of a computer course, he started working in the computer field and later started his own business in Fatorda.
computer, mobile
repairs and installation of CCTV did not work.
"We were doing our job honestly, but we couldn't compete with foreigners who were selling duplicates at a lower price," Borkar said.
Fed up, he quit the business. It was around 2017, when the National Assembly elections were approaching. He volunteered to work for the Aam Aadmi Party (AAP), but soon realized that it was as good, or bad, as any other party.
It was during his time with the AAP that he met Vishwesh Naik and Manoj Parab who were also working for the party and were later disappointed. The three founded Revolutionary Goans and launched a movement, widely supported by youth, to "save Goa".
RG was registered as an NGO, but without any of them working, it was difficult to maintain. To provide the finances, Borkar accepted a "good offer" from an Apple store in town.
As RG's business began to increase, Borkar remembered his late grandfather's words and quit his job in late 2019 when it became clear the organization would be testing the political waters.
"My grandfather (Dattaram Pandhari Borkar) was a freedom fighter and taught us to fight for the truth," Borkar said. "I remember when I was about 18, he read the newspapers that talked about corruption and unemployment. He said he did his part when he could and now it was my turn.
Borkar tried to start a revolution with RG. He sold t-shirts, caps and even socks during zatras and festivals across the state, most notably at Vasco (Saptah), Mapusa (Bodgeshwar zatra) and Navelim (Rosary festival).
"The idea was to learn what was in it for the sons of the ground if they took those jobs," he said.
The president of RG took an agriculture course and also took up farming. He educated others, launched a job portal and raised his voice against "migrants doing illegal business, encroaching on our land, taking our jobs".
Crucially, when RG decided to get into electoral politics, Borkar led the way. Like his late grandfather, he faced the mightiest without fear. And
triumph.